Andrew McGowan, IAW&A member and president of the Yeats Society of NY recently shared these backstage memories of Judy Collins, Tom Paxton…and Ronald Reagan?
In 1967, I produced a concert that was a benefit for radio station WBAI at the Yiddish Village Theater (which later became the Fillmore East).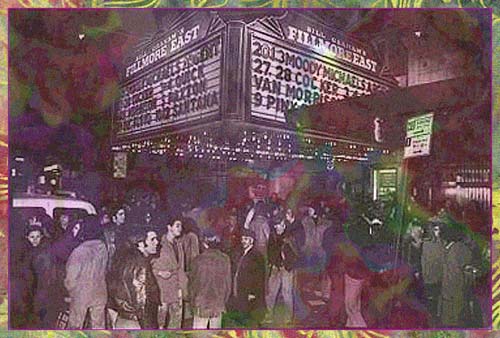 Judy Collins was on the bill and asked me if she could introduce, as a performer, a man who wrote some songs she recorded I said certainly, and that was the launch of Leonard Cohen as a performer. Others on the bill were Tom Paxton, Pete Seeger, Patrick Sky and the Mitchell Trio (which then included John Denver). Backstage talking with the Trio, I and they were approached by a young assistant to Judy who told the trio they better not sing their song "What the Country Needs is Another Movie Star," which mentions Ronald Reagan running for governor of CA. "Why," we asked. "Because Ronald Reagan is in the lobby."
We couldn't imagine any reason with Reagan would be standing in the lobby of the Yiddish Village Theater, but the young man would not dismiss the idea. I volunteered to go to the lobby.
And sure enough, there was…. Robert Ryan. He explained that his daughter, in her early teens, was a fan of the station. She was in the concert, and it was getting late, so he thought he should wait to take her home.
An epilogue: Steve Post, a WBAI personality who was one of the emcees that night, tells in his book about working at the station (Playing on the FM Band): Ryan's daughter was mostly a fan of his, and he was friendly with the girl. Mr. Ryan and his wife died in the early seventies, leaving the daughter, who was about twenty, alone in a large apartment in The Dakota. She sold the apartment and moved to something more appropriate. A few days after the move, there was a knock on her door–the woman of the couple she sold to, who told her that her mother had appeared to the woman in her bedroom the night before. That woman was Yoko Ono.
In any event, I'll see you Oct 15.
To join Andrew, Judy Collins, Tom Paxton and IAW&A members and friends on the Oct. 15 Eugene O'Neill Award Celebration, order your tickets HERE